Nantwich Veneers – the BIG move…
Date Posted: 11/10/2016 | Posted In: News
Over a decade of continued growth, building a solid reputation in the wood veneer business, the promise of new orders with several major customers convinced everyone at Nantwich Veneers that it was time to move. But where to?
Relocating the business was always likely to be a wrench. Everyone loved the Nantwich location in the heart of Cheshire, and there are always happy memories when you have worked somewhere for so long. The team had been at the original site since March 2000, steadily developing an impressive veneer operation that – like it or not – really was ready to enjoy more space.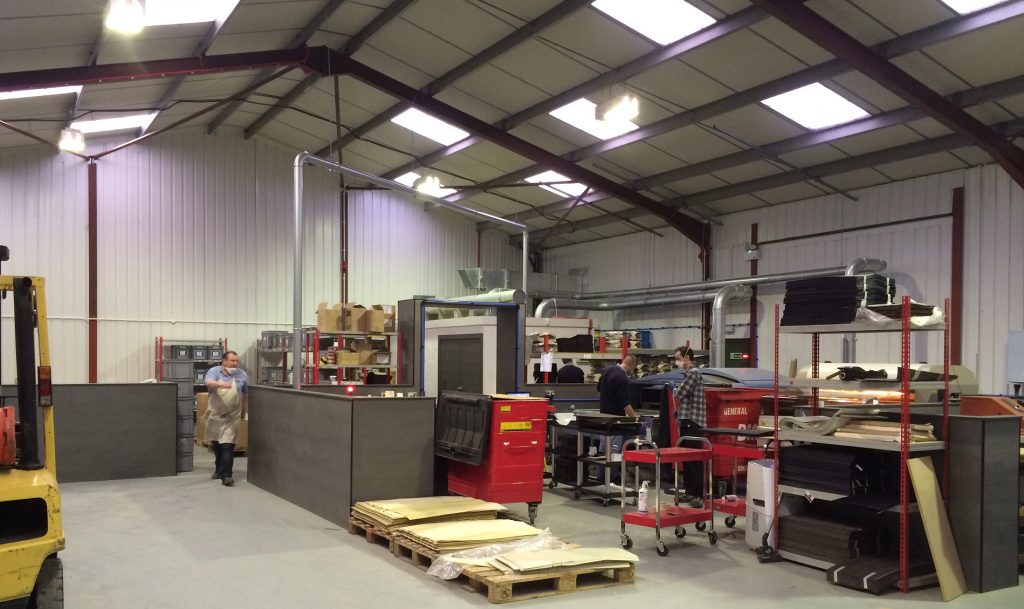 So in 2012 the decision was made to cast the net further. However, any ideas that the process would be quick and easy were soon quashed. The transition would take four years. The location had to be right. Properties were considered from Winsford to Weston, and much closer to central Crewe where a number of brownfield sites were viable possibilities.
Location, location, location!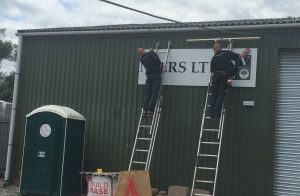 Ultimately, the agent, Lamont, suggested an option on the edge of Shavington. There was work to be done, for sure, but crucially there was land for expansion. Even at this early stage there was an eye on the future. Being able to adapt and add additional facilities was something to be considered.
Thankfully, the new base wasn't far from Nantwich. In theory, the factory and storage units could have been located anywhere. Ten, twenty or fifty miles away would not have been a problem. Being able to take deliveries and easily reach customers were key factors. But there are other considerations that must be taken. People have families, and additional time in the car isn't good for the environment.
So the new home was a great plot off Gresty Lane, near Shavington. It was perfect, especially as a superb bypass road had just been completed that linked easily to Crewe and the M6. The team decided to rename the area and called it the Alexandra Business Park. The landowner, Richard Taylor who ran Taylor's Choice, was very helpful, especially when we needed to discuss routing some rainwater pipes under the whole site to an old Victorian brook beyond his land. He also loved the new name. He even went a stage further by renaming the whole facility. So our buildings became units 7 and 8.
The BIG build
Like moving house it was an exciting time, but there was a substantial project to be completed – and a deadline to meet. Extending the lease on the Nantwich base was possible, but in business keeping costs down is essential. So a major refit of the new unit had to be completed by the beginning of August 2015.
There was limited access to power and water as the buildings had previously held agricultural materials. Luckily, the signing of contracts coincided with an upgrade to the area's main power source. So it was a great time to arrive. The unit was stripped out and the builders got stuck in. The other businesses offered a warm welcome, and it's always great to develop positive working relationships with those around you. It was a super start!
Getting the building insulated was a priority, and extra cladding was added. Ventilation was installed, to blow heat out of the unit or pump air back around the facility during colder days. A new welfare block was constructed to give the staff somewhere to meet, change and eat. Progress was swift.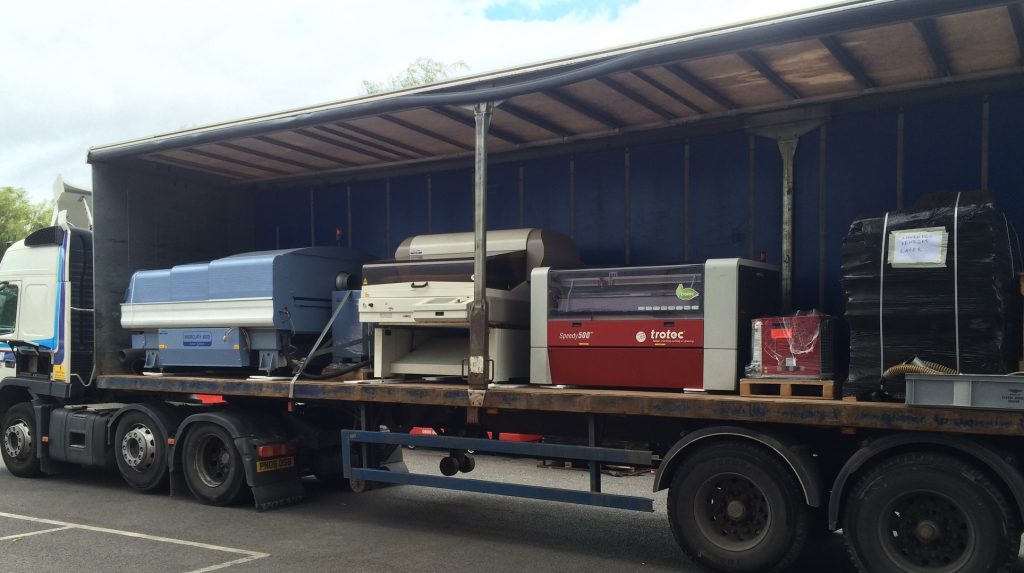 The target was to relocate much of the business to unit 7 during the 2015 summer shutdown of some of the larger customers. It had to be a quick turnaround, and McCready Transport were an excellent partner. They helped to move critical laser cutting machines, and the huge guillotine was a challenge due to its size and weight. A new heated press was acquired, plus ducting and other vital kit so that essential operations were up-and-running by early August that year.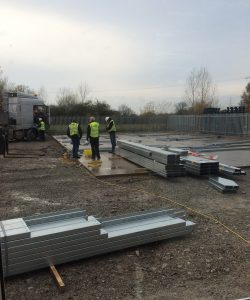 It didn't stop there. The development continued with the construction of unit 8, a 3000 square feet storage facility to house the ever-growing range of veneers, with provision to add further space when required. So in December 2015 that groundwork commenced.
Getting the steel was an issue, and the team worked to a very tight deadline. So it was hectic, but the timing was ultimately perfect. Nantwich Veneers continued to trade from the two sites until Christmas, and started New Year 2016 from the fabulous new base in Shavington.
The next chapter… 
But business never sleeps. The next phase of Nantwich Veneer's growth is to construct a bespoke office block that will allow the ambitious team to take the company to new heights. Planning permission has been granted, and groundwork should commence in May/June 2017…